Learning About a Collaborative Divorce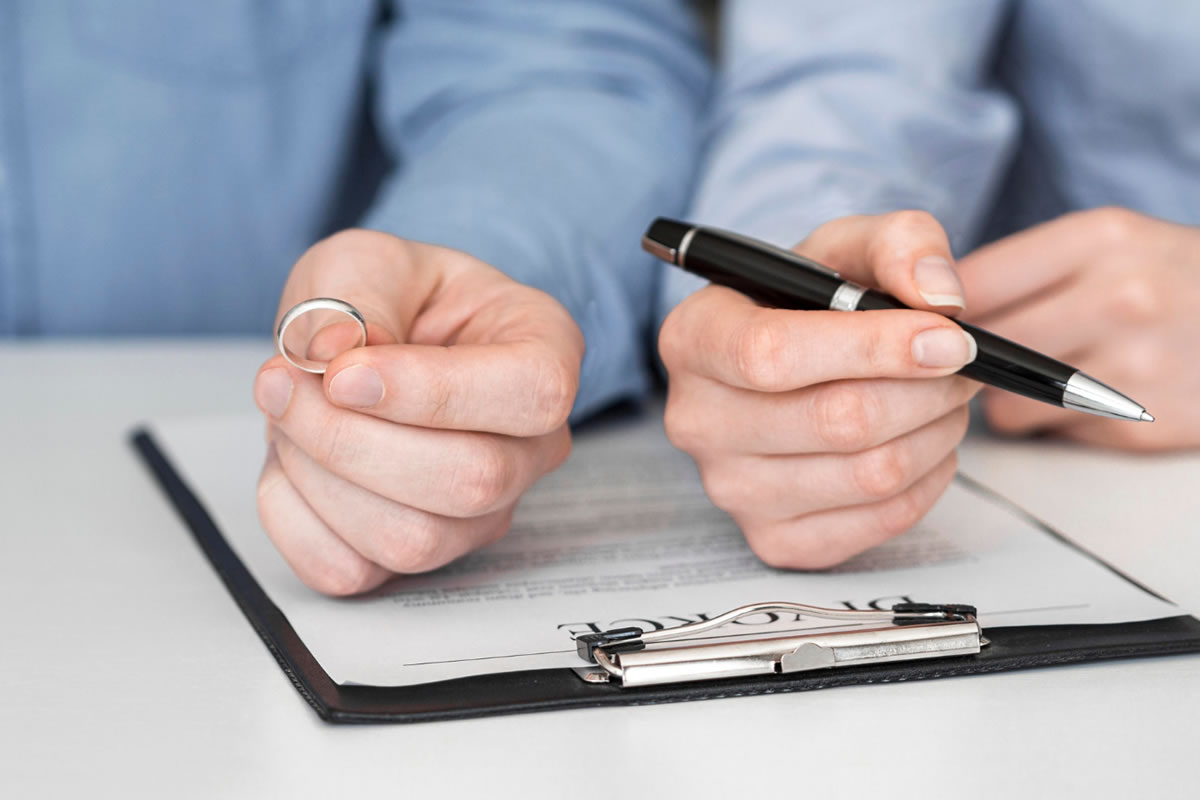 Most people realize that divorce can be contentious, challenging, and expensive. In addition, going through the divorce process can cause mental anguish and emotional disruption. Though most divorces don't reach the level of drama portrayed on prime-time television, that doesn't mean they're easy either. Time, money, attorneys, and in some cases, lengthy trials are commonly required for the divorce process. However, divorce goes much more smoothly and efficiently when you and your soon-to-be ex-spouse can agree on things and resolve disputes together.
Hiring a mediator is often helpful when you and your spouse cannot agree on divorce terms. A mediator is a neutral third party that helps to facilitate communication and dispute resolution. Divorce alternatives like legal separation are offered in some states but still require spouses to work together during the legal process. Traditional divorce proceedings are the only option available if there is no possibility for a mutual agreement because of rising tensions in the relationship.
What a collaborative divorce means.
A collaborative divorce allows a couple to negotiate divorce terms outside of court. This unique legal divorce process removes the need for fighting and placing blame. Instead, critical divorce terms like child support, child custody, spousal support, and division of property and debt are negotiated through a couple's attorneys and the use of mediation.
How collaborative divorce works.
The collaborative divorce process requires communication between divorcing spouses to ensure that they are willing to work together and negotiate in the collaborative process. A collaborative divorce can't work if either party is unwilling to participate in the process.
Next, each spouse needs to hire a divorce attorney. When choosing a collaborative law attorney in Orlando to oversee your divorce, hiring a lawyer experienced in the process is necessary. They must be willing to resolve disputes through alternative means like negotiation and mediation rather than choosing to take the case to court and expect a judge to determine issues that have not been resolved. Attorneys experienced in collaborative divorce are accustomed to negotiating an acceptable settlement for both parties involved.
Even in the collaborative divorce process, an attorney should still advocate on your behalf if you are not comfortable with a suggested term of the divorce. It would be best if you met privately with your attorney to discuss your vision for your divorce. You and your attorney should address issues like handling visitation, custody, and support for any minor children, how you would prefer to divide debt and assets, and whether you feel either spouse should support the other after the divorce is final. It would be best to discuss how 401k or pension plan accounts should be divided.
You should work closely with your attorney to begin assembling a collaborative divorce team that typically includes a child specialist, a financial specialist, and a divorce coach. If there are minor children in your marriage, you will have to have a child specialist, but all three specialists are not required for the collaborative divorce process. Instead, any chosen specialists will work closely with you and your spouse and be joint specialists in the collaborative divorce process.
Once all Specialists and attorneys are in place, your collaborative divorce team will work together to help you and your spouse determine the best options moving forward and reach a satisfactory resolution for your whole family.
You will go through many four-way meetings where you and your attorney meet with your spouse and their attorney during the process. At the initial four-way meeting, both spouses and attorneys typically sign a "no court" agreement that allows the attorneys to withdraw from your collaborative divorce case if either spouse decides to exit the process and seek court litigation. This agreement is a strong incentive for the parties to negotiate, even if the conversation gets complicated. If any members of your collaborative divorce team or your attorney withdraws from your case, you will be forced to hire a new team, which can be extremely costly.
In meetings to follow, each spouse meets with their attorneys and professional team to revisit their needs and wants for the divorce process. You and your spouse should be continually progressing towards the goal of a mutual divorce settlement agreement with every four-way meeting. Your participation in a collaborative divorce process requires you to release all necessary information for continuing negotiations like debts and assets, tax returns, and salary or employment information. In the collaborative divorce process, there is no divorce discovery, so you are forced to rely on your spouse's word that they have provided you with all of the relevant information that you need. Collaborative divorce may not suit your situation if you worry that your spouse will try to hide information from you.
The final judgment of divorce
Your collaborative law attorney in Orlando will work with your spouse's lawyer to create a settlement agreement once you and your spouse have negotiated acceptable terms for your divorce. It is crucial not to sign the deal if you disagree with the divorce terms. This settlement agreement will become your final divorce judgment, as long as the judge finds it reasonable and fair for both spouses and signs it.
A collaborative divorce is excellent for couples who are separating amicably. However, this process requires a level of trust and communication that many couples cannot achieve.