Seven Steps to Take When Preparing for Your Divorce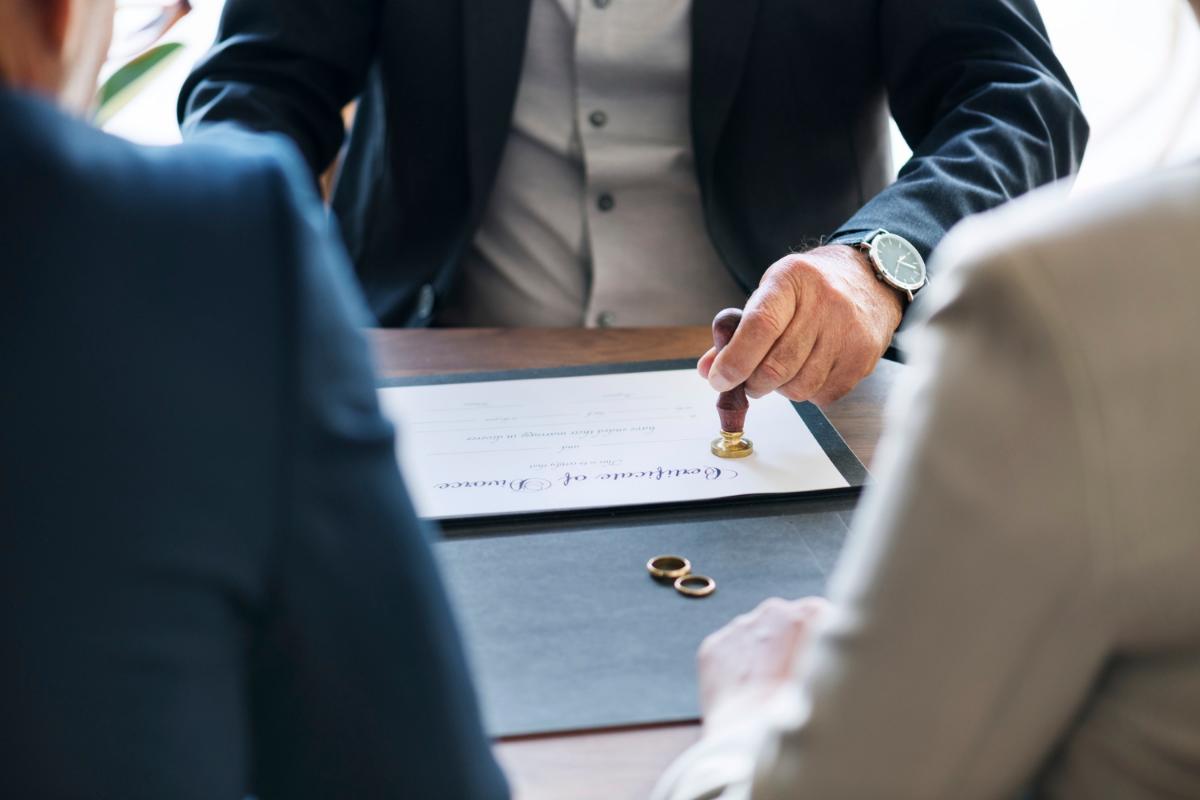 You've just had the conversation with your spouse, and now divorce is imminent. Even if you have not filed the paperwork yet, there are still many things you will want to do to prepare for the process ahead. As an experienced divorce attorney in Orlando, we find that those who are more prepared for what is coming will be able to move swiftly through the process. Often, this leads to a less complicated and less stressful divorce process. Anytime you can avoid any stress in your divorce, you should. To stay ahead and plan for the process to get started, there are a few steps that you can take to prepare for your divorce.
Gather Your Financial Paperwork
You will want to have a clear picture of what your financial future looks like. Every marriage has a different financial situation, as there are kids, mortgages, vehicles, and other assets or property that need to be accounted for. By looking at all your finances, you can have a clear picture of what to expect when this information is presented in negotiations. Take the time to compile records of your bank account, assets, financial statements, real estate transactions, and any other assets that have been acquired as both individual and marital property.
Start Budgeting
No matter what you expect your settlement to look like, you should start to prepare for your future as an independent. Start to budget your finances as you prepare for divorce. By doing this, you will be able to afford the best divorce attorney in Orlando, which can also prepare you for getting the best settlement to start your next chapter. The last thing you want to do is worry about your financial stability as you enter the next stage of your life. Budgeting is especially important for those that have children or were not the financial breadwinners of the family. Although you will likely be eligible for spousal support and child support, you want to do what you can to stay afloat.
Close Any Shared Accounts
To start the process of dividing your assets and starting the next step as an independent, you should close any shared accounts. If you have joint accounts, stop using these accounts and instead switch to a personal account. Not only will this be beneficial in preparing for the next chapter, but it will also help to establish credibility and build credit. When you go to apply for a personal credit card after divorce, they will see that you have a financial history, and this will work in your favor in getting a credit line or loan that you need.
Talk to Family and Friends
Going through a divorce is tough, not only when it comes to financial concerns, but when it comes to emotional stability as well. You may have assumed that your marriage would last forever, and this can leave you blindsided, angry, sad, or even bitter. Be sure to establish a support system with trusted loved ones that you can lean on when times get tough. You will want to have a few people on speed dial that you can vent to after a tough day in negotiations. Also, this will give you a chance to rebuild your friendships as a single person. They will want to be there to support you, and you will need their support when things get emotional, or you start to feel alone.
Contact Attorneys
Before you choose the right divorce attorney in Orlando, you should take your time to do your research. When choosing a divorce lawyer, you want to ensure that they are the right fit for you. Schedule a few initial consultations with different attorneys to determine their style and your level of comfort with those professionals. Talk to others in your community to learn about reputable family law firms, ask about their experience with your situation, and discuss pricing expectations. By doing your research, you will avoid making any mistakes or choosing the wrong representation for your divorce.
Talk about Living Arrangements
Going through a divorce is difficult. It takes an emotional toll that will be carried throughout the rest of your life. After you come back from negotiations, you will want to be able to retreat into the comfort of your home, rest, and decompress. This will be quite difficult if you are still living under the same roof as your spouse. As you go through a divorce, you want to get your own living situation. Discuss the right way to handle this with your spouse. Can you stay with a friend or family member until you resolve financial issues? Can your spouse rent an apartment during the divorce process? Talking about your living arrangements is important in staying sane and avoiding additional conflict when going through the divorce process.
Allow Yourself Time to Grief
To fully understand the weight of your decisions, you need to also allow yourself time to grieve and understand what the future holds. Although many things may be uncertain, the end of your marriage is impending. Give yourself time to grieve the loss of your marriage and reach a place of emotional stability. By going through the motions of divorce, you may become numb to the reality of your new situation. Confront your emotions and handle them so that you can move on without stunting your emotional and mental health in the process.
These are a few steps that you should take to prepare for a divorce, whether you have already filed the paperwork with your lawyer or not. In order to get the best settlement and find the best divorce attorney in Orlando, you will want to stay as prepared as possible. Contact our team of experienced attorneys to schedule a consultation with us today.