Name
Whether the divorce is attributed to adultery, irreconcilable differences, or just because you like, divorce will disrupt your entire life. During the divorce process, you'll experience a range of emotions denial to anger, hurt, sorrow, hope,...
Have you recently decided to end your marriage? Have you been struggling to repair the hurt in your marriage and know that divorce is inevitable? When you are about to go through a difficult divorce, you want to trust that the representatio...
Divorce isn't something that you plan for when you get married. Sometimes, you may even fight for your marriage for years before you settle on the decision to divorce. However, divorce occurs, and if there are children involved, it can ...
A prenuptial agreement stipulates how the couple's assets and debts will be shared during a divorce. Prenuptial agreements in Orlando are a smart way to avoid long, exhausting court battles in the event of a divorce. There are six reasons you...
Social media can be a great tool that keeps people connected, but it can also be harmful in specific instances. When you use it to speak positively about your life, talk to friends that are far away, or share moments of your life with others, you...
Are you concerned about your safety when a certain individual is around? Do you go out of your way to avoid someone who caused harm to you? When your safety is in question, you will be eligible to file a restraining order to keep someone ou...
Are you tired of having the same fight with your spouse? Has your spouse cheated on you? Do you struggle to communicate effectively or reach compromise with your spouse? All of these issues can point towards divorce, especially when y...
Are you currently going through a divorce? Were you financially dependent on your spouse? Many couples that go through divorce become confused or even scared about where they are going to get their next payment. When they depend upon ...
Couples that go through a divorce typically didn't expect to ever be signing their names on these papers when they first started their relationship. Once the honeymoon phase is over and reality sets in, some couples have a difficult time deal...
Are you looking to settle family disputes with the help of legal counsel? Do you need to settle long-standing debates that have brought family drama for years? Have you recently made large family decisions that require legal settlements?&nb...
Are you about to dissolve your marriage? Are you wondering how to begin the divorce process? In a perfect world, couples would work together to resolve any disputes and make compromises on the division of property, debts, and assets. ...
Are you in the middle of a heated child support disagreement with the co-parent of your children? Child support can be a sore spot for many people, as they may disagree with the amount of payments they need to give their spouse. This may ev...
Are you looking to divide your marital assets quickly so that you can begin the next part of your life? Do you want to move on from your relationship as soon as possible? Whether you and your spouse have conflict in your relationship as you...
Are you about to go through a divorce that you never saw coming? Are you wondering how you can streamline the process so that you can start the next chapter of your life sooner? When you are in the middle of a lengthy divorce, you may feel ...
Have you recently divorced the father or mother of your children? Are you wondering how to proceed with the kids' arrangements? When you have recently gone through a divorce with children, you will want to keep their needs in mind the m...
Do you worry that you and your spouse are headed for divorce? Have you been discussing the possibility of divorcing your spouse and living on your own? When your marriage is in trouble, you will likely want to do whatever you can to avoid h...
Making the choice to adopt a child into your family is not a decision that comes lightly. When you finally decide to take on an adopted child, it is a big moment for you and that future child of yours. Adoption is one of the most rewarding ...
Have you and your spouse recently called it quits on your marriage? The year 2020 has tested us all, and some of us didn't make it out without needing a few changes to our lives. When you know that your marriage is over, you will want t...
When you first get engaged, you will be over-the-moon excited to spend the rest of your live with someone you love. Celebrating your engagement will, of course, be your first priority. Next, you will likely want to discuss your wedding plan...
Have you and your spouse recently decided to split up? Many people have been faced with challenges this year, and this has led to the dissolution of many relationships and marriages. However, when you have children, you are likely trying to come ...
Are you concerned with what will happen to your financial situation when you get divorced? Whether you live in an one- or two-income household, your financial situation is a big conversation to have when you are going through a debate. Much...
Are you looking to hire a family lawyer to assist with your case involving child custody, domestic disputes, divorce, or other family matters? When it comes to matters of the family, it is critical to find the right professional to take care of y...
Have you and your spouse been fighting more frequently? Are you at the point in your relationship where you don't even want to be around your spouse anymore? When you start to question why you are married to your significant other, you ...
Are you struggling to leave your abusive partner? Are you afraid that your partner will harm you if you leave your abusive relationship? Being in an abusive relationship is not only detrimental to your physical health, but also your emotion...
Divorce involves making complicated and serious decisions that will affect your financial status, emotional health, and overall well-being. As you work through the divorce process with your spouse, you may find yourself struggling to communicate ...
Couples will have to divide a significant amount of personal property during their divorce, but when a couple owns a business together, they have more complicated decisions to make. Whenever a couple owns a business together, their divorce stakes...
Many couples shun away from using prenuptial agreements because they don't want to hurt their partner's feelings or they don't fully understand their purpose. Prenups, however, can be extremely beneficial to a marriage by starting it ...
Are you and your spouse going through the divorce process? Are you struggling to consider all of the benefits and pitfalls of each and every decision? From making choices about the family home, to spousal support arrangements, there are cou...
Are you in the midst of a divorce with your spouse and wondering how to avoid conflict for the children? Are you debating how to come to terms with the right child custody arrangement that works for everyone? Going through a divorce with ch...
Have you just finalized your divorce? Sometimes this lengthy process can take many months that have been stressful or resentful or dramatic. However, sometimes divorces are peaceful. One thing that all divorces have in common is that ...
Are you looking to settle longtime family disputes with the help of a lawyer? Do you want to avoid the lengthy litigation and drama of a long court case? Family law mediation is one of the most popular ways to settle family disputes without...
Are you about to go through the divorce process with your spouse? The end of your marriage and relationship is a difficult and emotional time for everyone involved, from both of you, your children, your families, and your friends. In order ...
Are you the victim of crime that left you injured, robbed, emotionally scarred, or even physically abused? There are countless reasons why people file complaints with their lawyer, but all of them may be entitled to some sort of compensation if t...
Are you angry with your spouse because you weren't prepared for divorce? Did your marriage end on negative and bitter circumstances? Whenever a relationship ends, there are likely going to be some negative feelings towards one another, ...
Are you the victim of a domestic abuse situation? This can involve emotional, physical, or verbal abuse from a spouse or partner, which can have a lasting impact on your life. As a victim of abuse, you are likely entitled to receive compens...
Getting engaged is an exciting time. There are many exciting discussions about your future and many celebrations of your love. However, there are also some difficult financial discussions that may need to be brought up, which can put a damp...
Are you about to embark on a difficult and emotional child custody case with your ex? In order to win your case, you'll want to present yourself in the best way possible, which can mean making some changes before you appear in court. Al...
As is going through a divorce isn't already difficult enough, the presence of business ownership can complicate this process even further. Dividing business assets in Orlando requires a top notch attorney with the right experience. Your...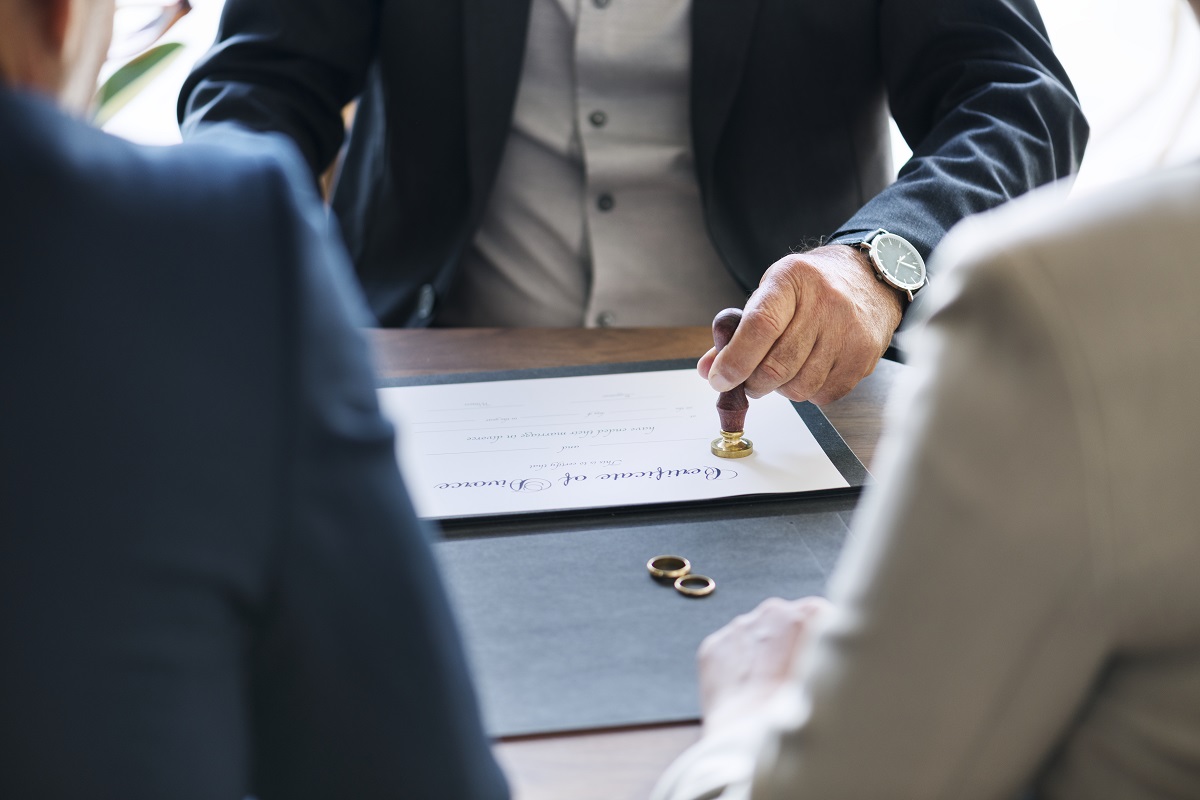 Going through a divorce may be one of the most difficult situations you'll ever have to endure in your life. Because of the challenges, it is important that you choose your support system wisely. Many divorces can become bitter or resen...
Planning a wedding can be stressful, but not as stressful as discussing details of a prenup. Even the idea of a prenuptial agreement in Orlando can scare some people away from commitment. However, prenups are not just a good idea for celebr...
The divorce process can be complicated, but when you choose the right lawyers, it can be much easier. When you are struggling to decide how to handle division of assets in Orlando, custody arrangements, financial disputes, and many other aspects ...
Are you going through a tough divorce that makes you feel alone or isolated from others? Are you struggling to reach out to friends and family? When you are going through a divorce, you may feel ashamed or let down by the circumstances of y...
Many people look with confusion when they hear the term collaborative law. In fact, collaborative law is a great option for those looking to settle their case without the litigation. It means that both parties agree to resolve their issues ...
Are you curious how child support arrangements work? Whenever you are engaged in child support conversations with your ex, things can get complicated. One of you may have more time to spend with the children, and one of you may have been th...
Child custody battles can easily become tense, bitter, and dramatic. These emotions then cause decisions to be made hastily or with anger, which many can regret down the road. Child custody battles are important, as they determine the paren...
Whenever a marriage dissolves, the courts need to take into account the arrangement for the children. Many times, splitting couples will draft a parenting agreement to ensure proper treatment, care, and schedules for the children. These are...
Are you about to go through a difficult divorce? When you begin the divorce process, you may be overwhelmed by everything you need to do. To organize your life for the legal process, you may have to face things you never thought you would h...
Are you dealing with conflict in the family that requires legal attention? Whether you are looking to acquire custody of your children or establish parental rights, you may be in need of a quality family law practice in Orlando. Because we ...
Are you and your spouse contemplating a divorce? When you know it is time for you to end your marriage because you have many failed attempts at reconciliation, you will want to know some information about the divorce process. In Florida, we...
Toxic relationships are damaging to your emotional, physical, and overall well-being. If you are in a toxic relationship, you will want to find a safe way to remove yourself from your relationship immediately. This will help to keep you saf...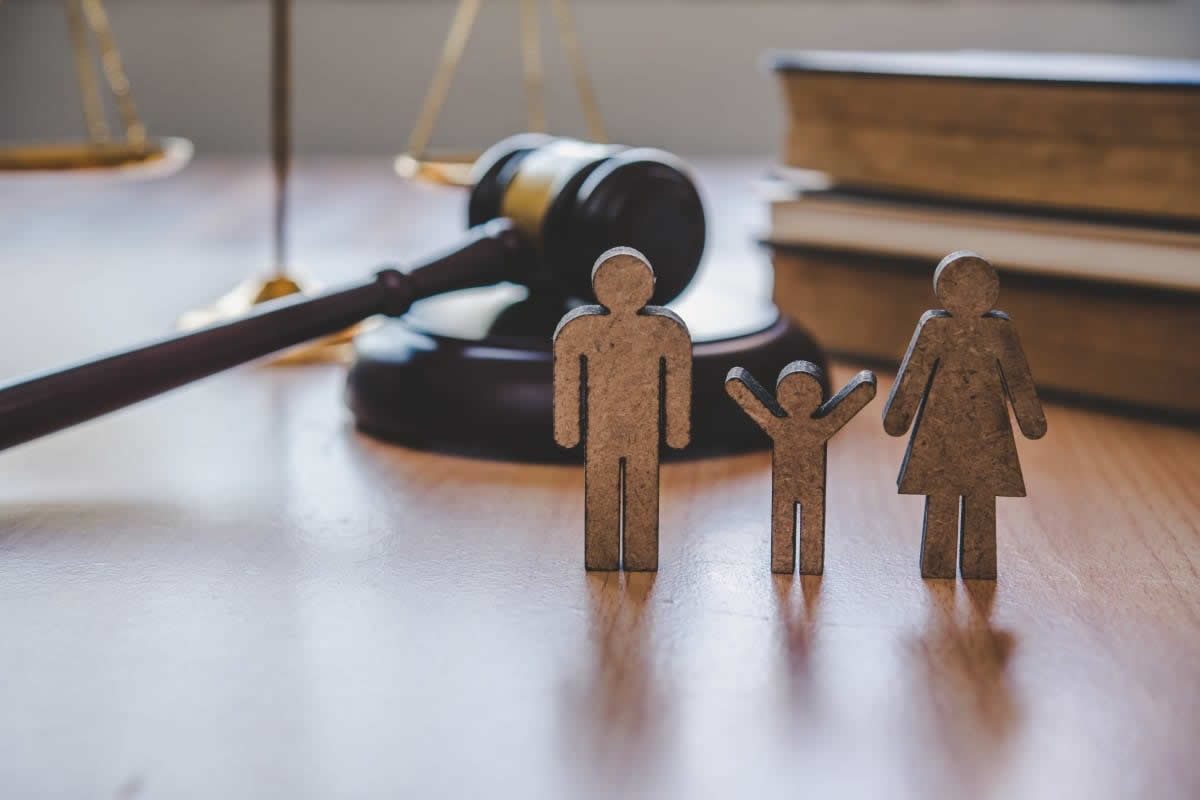 Are you going through a divorce but attempting to come to an agreement without taking it to court? Are you trying to avoid lengthy legal proceedings by going through mediation? There are a few great reasons why you should consider mediation...
Are you going through a divorce with your spouse and trying to spare your families from conflict, resentment, and arguments? Divorce can often lead to drama, fights, and disputes that can have lasting negative impacts on everyone. As a divo...
Divorce can be a complicated process. It can be a confusing process. It can also be an unwanted process. Sometimes divorcing couples are divided on whether the marriage is over, which makes for a tough legal process. As an inter...
Are you struggling to get along with your spouse? Is your marriage strained? Does this have you considering divorce? These are all questions that may have you wanting to pick up the phone to contact an international divorce attorney i...
Divorce is an extremely difficult, challenging, and emotionally draining process for any of the parties involved. This is especially true when you share your business with your spouse. Not only do you need to worry about dividing your perso...
When you are going through a divorce with your spouse, it may be difficult to keep perspective and hold it together for the children. However, it is critical that you limit the exposure to drama, legalities, and arguments in front of your childre...
Marriage is a constant give-and-take that requires the active participation of both parties. However, marriages often fail because of the a few common issues that create a permanent divide. Many couples struggle with issues, whether it'...
Creating a will may be the last thing you consider in your life. It's not enjoyable to think of the world upon your passing. However, there are many reasons why you need to prepare your assets and estate for your death. By doing s...
If you are going through a divorce, you may be asking yourself how you properly divide your assets and your life fairly and equally with your spouse. It can be a difficult process, because most of your belongings and property likely hold value to...
Appearing in court can be both nerve-wracking and intimidating. You are fighting for what is most important to you -- the ability to see your children. When this battle requires legal interference, it is a serious matter that ca...
When you are planning your wedding, you almost never think about the possibility of divorce. Sometimes, however, a lot of unforeseen drama can be avoided if you think about the future possibility of divorce and file a prenuptial agreement. Even t...
Going through a child custody battle can be an emotionally draining and challenging process. You want to do what is best for your child but you also want to get fair treatment to have time with them. With children, no time ever seems like e...
Are you in need of legal assistance but don't want to spend many emotional and costly hours in a courtroom? Collaborative law is the solution you are looking for. Collaborative law aims to settle disputes without the litigation ever see...
Have you and your spouse been picking fights with each other more often? Have you been avoiding your spouse? Have you been stressed out or worried when you are headed home each day? These may be a few circumstances that can lead to di...
Are you considering a divorce from your spouse? Have you been struggling to decide on an appropriate child custody arrangement? Do you want to create a prenuptial agreement? If you've answered yes to any of the above questions, yo...
If you are facing irreparable issues, picking fights with your spouse, wanting to be alone, or concerned about your safety in your marriage, it may be time to start preparing yourself for divorce. It can be a big adjustment for your life no matte...
Divorced Parents and The Holiday Season When a couple with children are going through a divorce, it can be emotionally taxing not only on the parents but the children as well — and when it happens during the holiday season, ...
International Custody Safety It's no secret that sharing custody of your children with an ex-spouse during the holiday season is a complicated situation. It can be emotionally taxing, especially when there are disa...
Coping With Divorce Divorce is never easy. It's emotionally taxing enough on its own, and when the holiday season comes around, it can be even harder to deal with mentally. Learning how to cope with divorce at any ...
What is a Timesharing Schedule? In the state of Florida, child visitation schedules are called timesharing schedules. The holiday season can pose some challenges for separated or divorced p...
It's an emotional and stressful situation when you and your spouse decide to file for divorce. Adding into the equation that your divorce will be crossing international borders can pose more complications, making it an even more confusi...
Family law matters such as divorce, child custody, and property division are some of the most complex and delicate matters anyone can face. Even a minor error made during the process can compromise the outcome of the case and put your best interes...
Couples who are facing divorce are often unprepared for many of the obstacles that are presented — especially when disagreements and emotions are running high. Adding to an already stressful and life-altering experience, international c...
Going through a divorce is no doubt an emotionally taxing experience, and it can be even more complicated when the divorce involves family law issues that have cro...